Activate AutoDCP now!
By clicking the button on the right a new drop folder, "apps/AutoDCP" will appear within your DropBox account. Simply drag your QT's into this folder to automatically create a DCP.
Perfect DCPs–Seamlessly Integrated
AutoDCP integrates seamlessly with Dropbox–just drag and drop.  And AutoDCP works anywhere Dropbox works including Mac, PC and Linux platforms.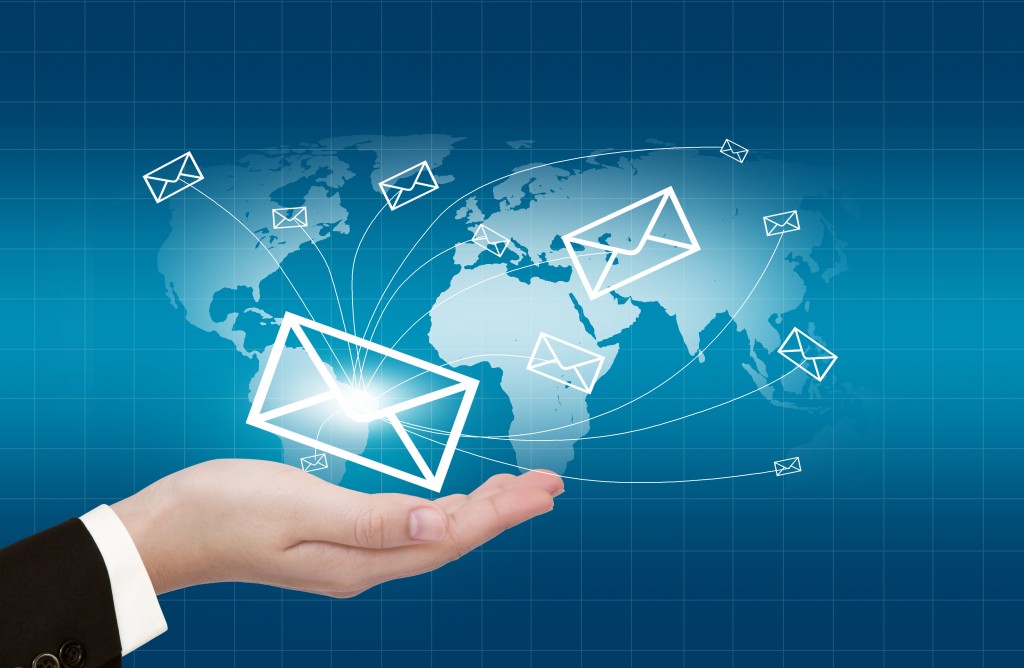 Flawlessly Fits Your Workflow
Whether you're a major television studio delivering upfronts, a movie studio delivering test screenings or final DCPs to theaters or a film festival seeking to simplify the delivery process, we instantly integrate DCP delivery with one-click ease.
Friends of AutoDCP
The folks at AutoDCP love our friends.  We are actively working towards building a community of cloud based production and post production services.   Here you will find other people and services which compliment AutoDCP and our vision.
AutoDCP delivers flawlessly any time and anywhere!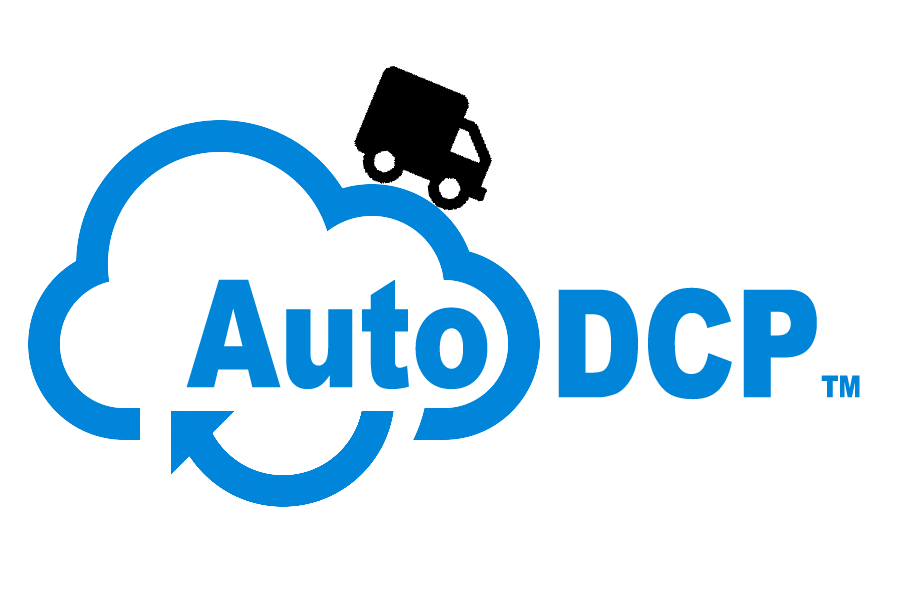 We get it!  We too are annoyed by the problems associated with sending large files electronically.   Working here in Hollywood for many years, we understand the challenges, and we understand…
Read More
Filmmakers, tips and stories.

Go to autodcp.com and click on "Activate".  Here's a shortcut to the button.   (NOTE: You'll need a Dropbox account to use AutoDCP.) Once you've successfully activated AutoDCP, the Dropbox will create an AutoDCP folder in your Dropbox account  (Dropbox/Apps/Autodcp.) …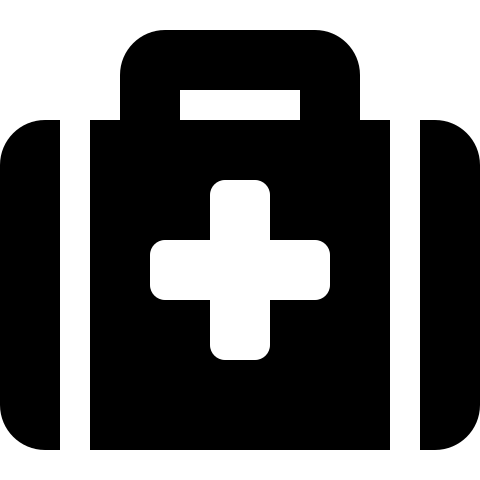 Can't figure it out? File a support ticket by clicking the below button.  Please note you'll need to be a registered user. Create a Support TicketYoutube Videos on AutoDCPinfoHelp Topics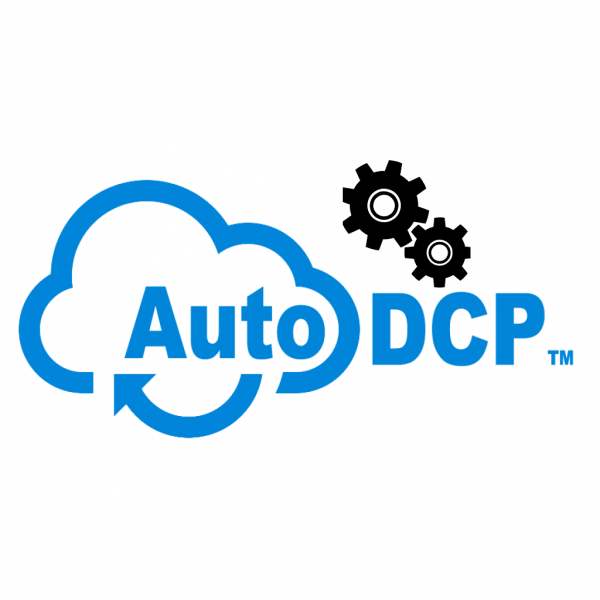 Covered Items FilmMaker Tutorials Requirements Activating Making a DCP Uploading an existing DCP Delivering a DCP Showrunner Tutorials Keeping track of your filmmakers and their DCPs Creating the show reel Requirements Filmmakers will need the following to work with AutoDCP…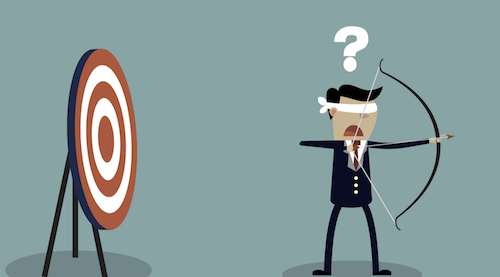 Here's a short check list to insure your get the best you can out of AutoDCP. Depending on the aspect of your movie, make sure your source is of the right resolution.  Here's are the important numbers 2.39 Aspect (most…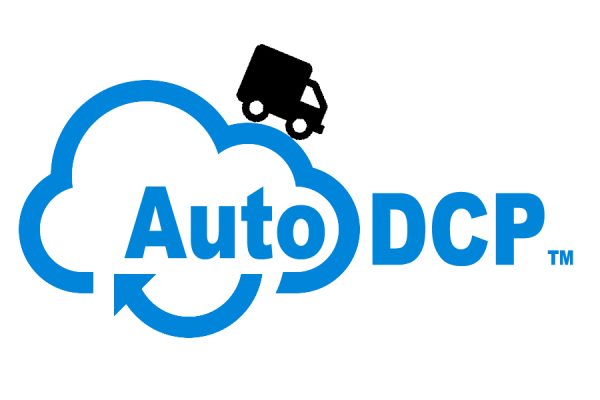 AutoDCP Digital Delivery Serivces. Using AutoDCP's e-delivery service Using our e-delivery service is easy. First things first, filmmakers need to have a Dropbox account with enough space to hold their DCP.   They will likely need to upgrade their Dropbox…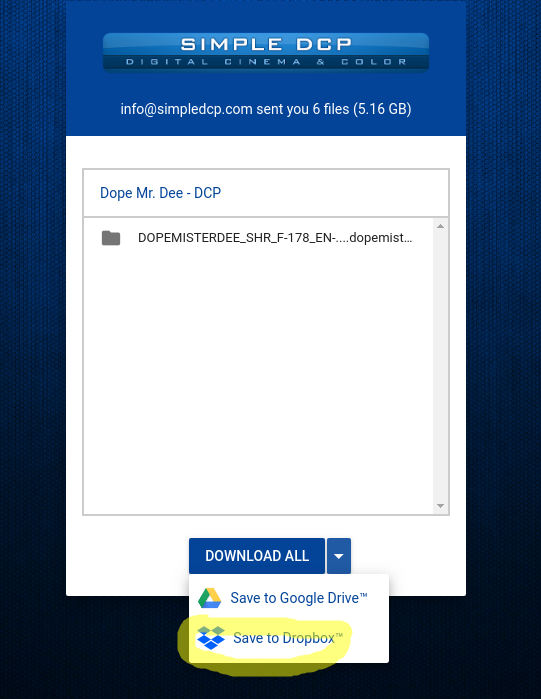 Is your DCP with SimpleDCP? SAVE LOTS OF TIME.  You can now transfer your DCP directly to the festival without first downloading and re-uploading. AutoDCP is a cloud based service which integrates very well with other cloud based services such…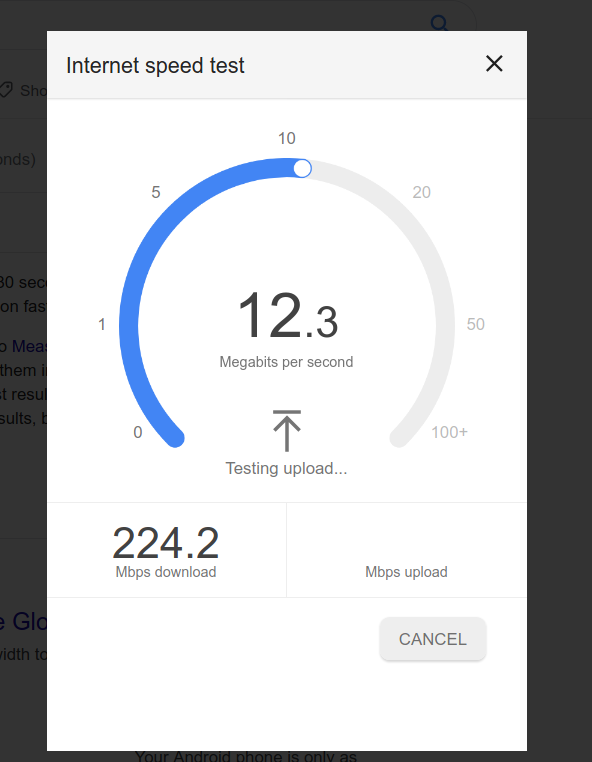 Is it taking too long to upload your source or an existing DCP? Maybe it is.   If you are using an internet browser like safari, chrome, firefox, or IE, to manually upload your source, or DCP.  We strongly suggest you…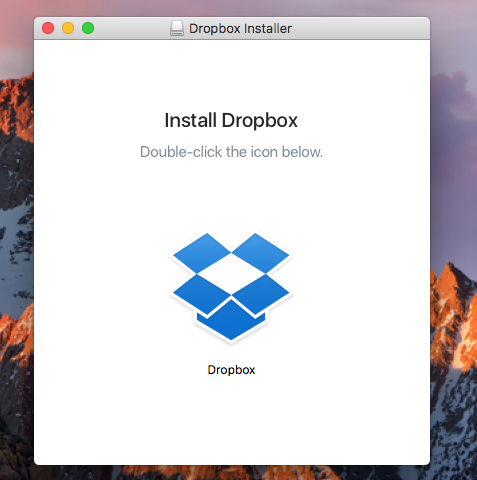 What happens when you activate the AutoDCP Dropbox app? When you grant access to AutoDCP, Dropbox simply creates a folder in your own Dropbox account called "Dropbox/Apps/AutoDCP" The folder Dropbox/Apps/AutoDCP, and only this folder or folders below it, can then…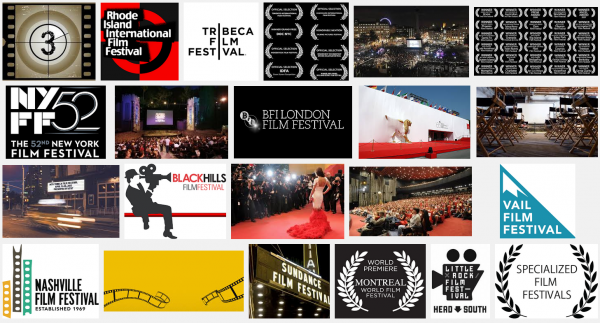 This is a quick start guide to help festival runner's understand the DCP–which has become the industry norm for theatrical projection. Overview. Today the worldwide industry standard for theatrical film distribution is the DCP (Digital Cinema Package).   DCP's are simply…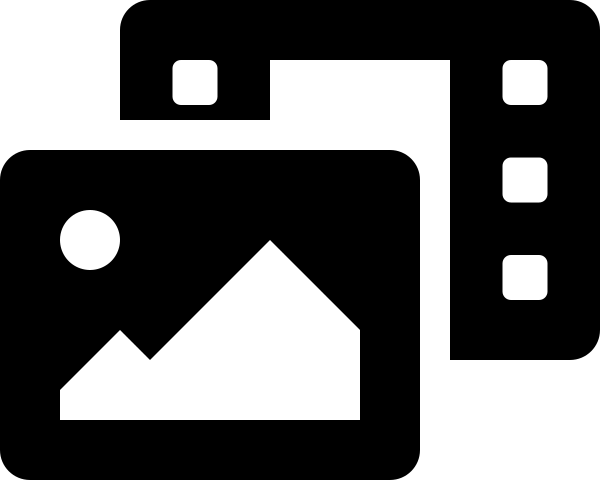 Best practices Making a DCP with AutoDCP is easy.   Take your source, drop it in your dropbox account and voila your source is converted into a DCP for playback at any DCI equipped theater.   AutoDCP supports many source formats, and…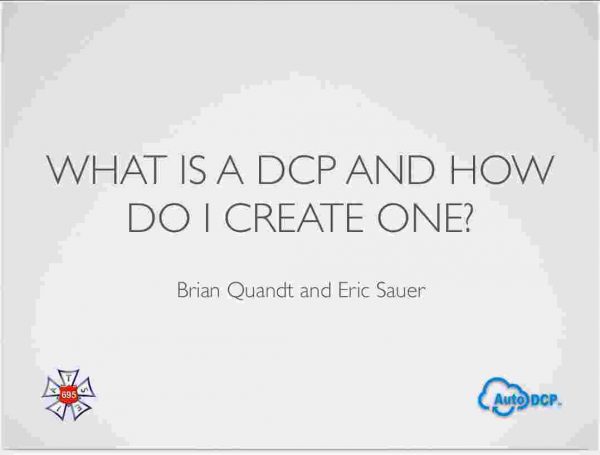 The following is a presentation given to Local 695.  Local 695 is the sound and audio union responsible for feature film making.   Discussed are issues pertaining to the Digital Cinema Initiative (DCI) and DCP creation.